New Century Leadership Secondary Schools graduates are studying both locally and internationally. We share the following success stories from our graduates: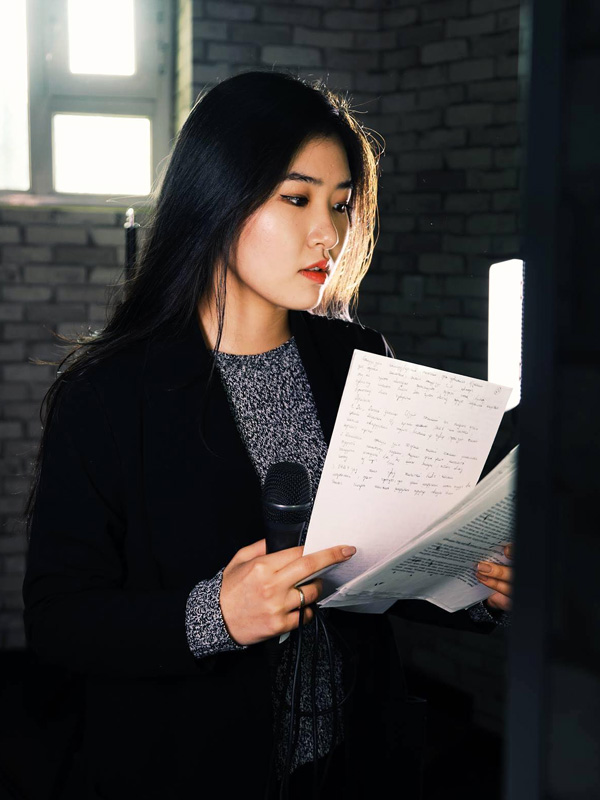 Khaliunaa Shinebayar
Hello! My name is Khaliunaa Shinebayar. In 2016, I graduated from New Century Leadership high school with the "Outstanding student" gold medal. I am currently studying Aviation at Hanseo University in South Korea. It's been five years since I graduated, and time has passed like an arrow. I have been missing my teachers and friends for 10 years. Through this letter, I would like to express my sincere gratitude to the teachers and classmates of the school, because I used to attend public school from 1st to 11th grade, and I was a very closed, introverted, humble, and very quiet child. However, my grandmother told me about the New Century Leadership school and offered to transfer to this school, and I gladly accepted, and after discussions with my parents, I decided to transfer. Then, on my first day at New Century Leadership high school, I was greeted by a wonderful atmosphere. We made many friends, learned a lot thanks to good teachers, and our teachers supported us with all their resources, made our learning environment more comfortable and clean, and even took care of our health. We had really great teachers to be proud of. In addition, the most important thing is that I think I have discovered myself, I have become very sociable and I have gained self-confidence. I really want to say thank you again.
---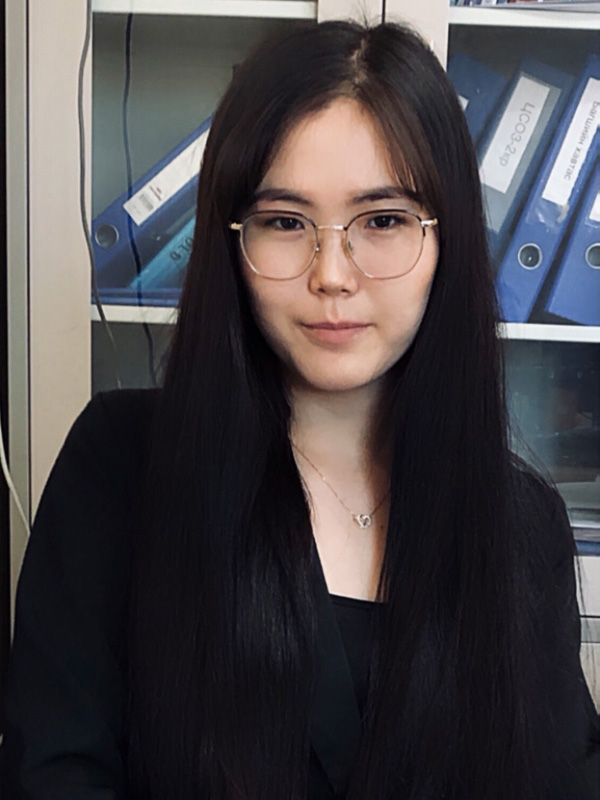 Dulamsuren Bayarmagnai
Hello. I graduated from New Century Leadership High School in 2014. Because my school has teachers and staff who can reach out to every child and are willing to help us. Also, I was interested in learning English hard. By attending this school, I became more sociable and spent more time on interesting things. So today I think I have the profession I want and I'm doing what I love. Congratulations to the entire school teachers and staff and wish best of luck.
---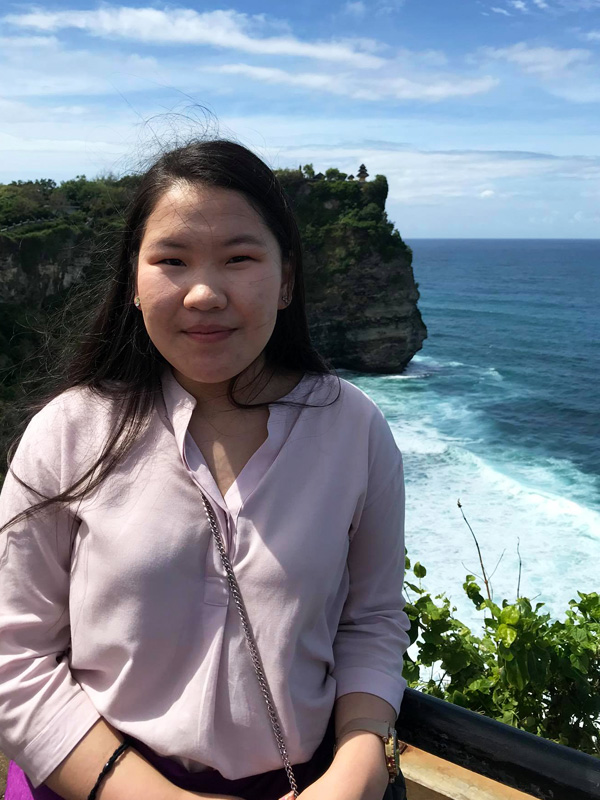 Khaliun Tsend-Ayush
For me, the first school I transferred to was New Century Leadership high school. At that time, the school was newly established, and there were enough teachers, classrooms, and teaching equipment, a small number of children per class, and also had foreign teachers. I started studying at this school in order to enroll in the university I wanted to study, to get the profession I wanted, and to actively prepare for the entrance exam. When I entered the National University of Mongolia and majored in Land Management and Cadastre, I wish for all teachers the best of luck in creating many more alumni behind us and making a significant contribution to starting their careers.
---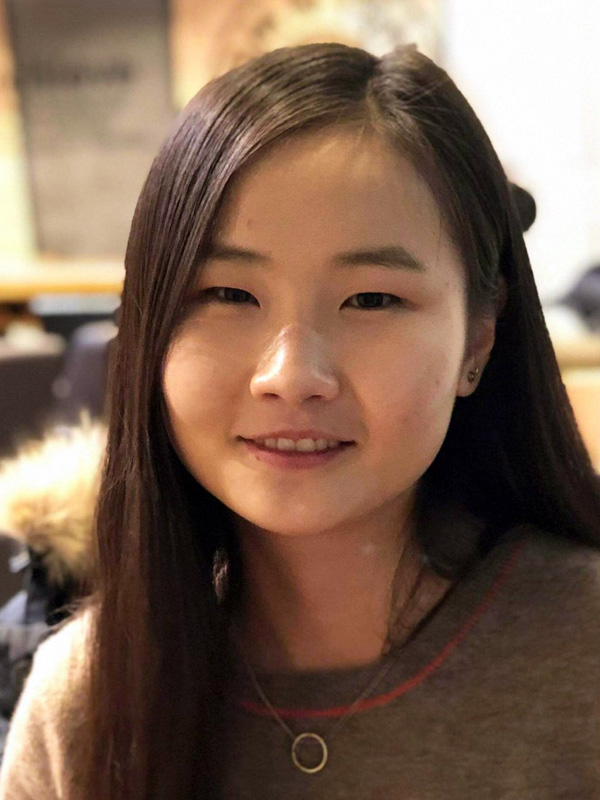 Uyanga Munkhjargal
Hello all. I study at the National University of Mongolia as International Relations. I started to study at this school when New Century Leadership International school was high school. In addition to providing education, I think that good mentors like friends, have opened me up and developed me personally, given me a lot of knowledge about teamwork, ethics, and how to deal with people.
---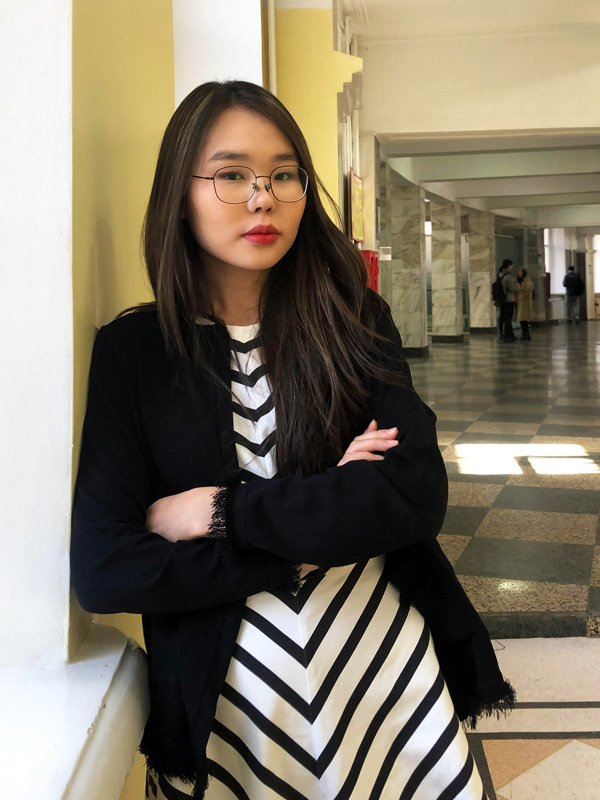 Altmaa Erdene
Hello, Altmaa Erdene is a 2018 graduate and now a junior student of the Law School of the National University of Mongolia. When New Century Leadership International school was first defined as a high school, and I entered, I realized that I had already become a high school student. At that time, we were in the 10th grade, but our teachers adored us very much. At first, our classmates had ten students, we were thirty when we graduated from school. Thank you to all the teachers and staff at the school for making the last years of my student life so successful.
---
Khuslen Khishigbayar
My name is Khuslen and I am a freshman student at the University of the Humanities. I first transferred to New Century Leadership International School in the ninth grade. Even though the number of children was small, I was very impressed that on the first day I came, the classmates sat around the desk and wanted to know about me. Before I entered New Century Leadership International School, I thought I was an off-pitch voice, but I had to sing at Talent Show, and until I sang, my classmates told me I wasn't an off-pitch voice … I was so shocked. Not only that, but when I found out that I could dance, I competed in the KPOP Dance Competition and was awarded the top six. The teachers were easy to understand when they were young, they talked openly about issues and topics, and even the manager supported our dance and gave us time off from class. Not only that, but my English teachers were very supportive of me, even though my speaking skills were poor, so I became perfect in English. Although it was my first online graduation at the time of my graduation, we were very well prepared for our  and successfully said farewell to our university. I was very happy to be NCL because it has helped me find my talents and given me the ability to express myself and speak freely.
---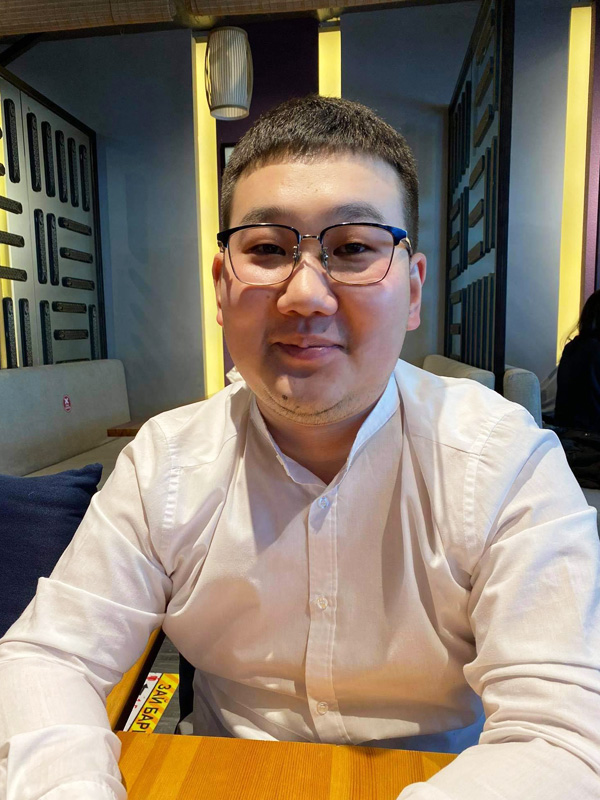 Byambadorj Batsaikhan
When I entered high school, I moved to study from a distant Zavkhan aimag. Driven by my sincere desire to learn English, it was my biggest decision. With a few number of students and a great language learning environment, New Century Leadership High School is the key to learning. I  had been a class teacher for three years and was awarded the ''Outstanding graduate'', and enrolled in the university of my choice without any problems. I am currently a senior student in the Department of Tourism at the National University of Mongolia and working at the Ard Financial Group's Customer Service Center. I am very grateful to the teachers and the school staff because I am inseparably connected with this school.
---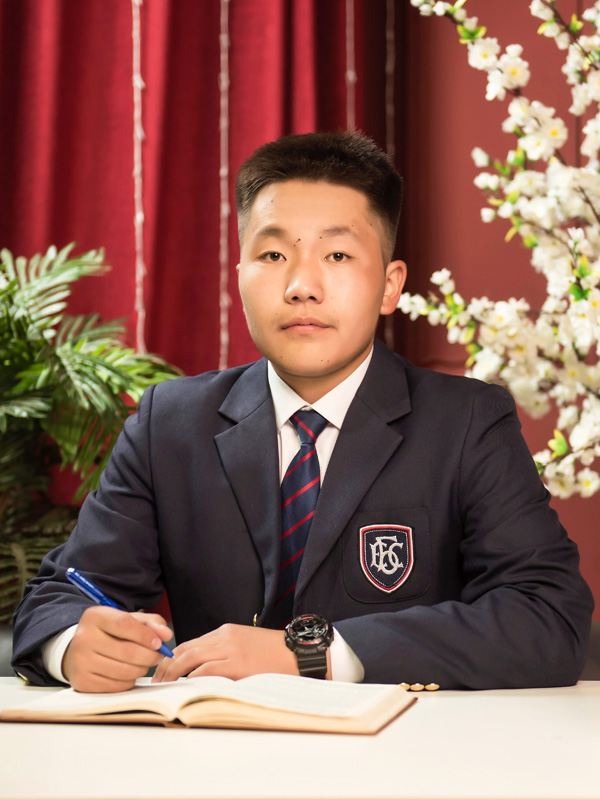 Idermunkh Ganbaatar
From the first time I transferred into the 10th grade,communication between the teacher, the student, and the other staff at the school felt very nice and warm. As a result, there are many opportunities for students in grades 1-12 to share their views, share knowledge, and learn from each other. Any child in such an environment becomes sharper, more dreamy and more enthusiastic. In addition, all of my accomplishments so far are inextricably linked to my teachers, students, brothers and sisters, who are the core of our school.
---
Alumni graduated from the International Universities
Alungoo Tumur, The Sydney Business and Travel Academy in Australia, Leadership and management
Anri Tumur, San Jose State University in the USA, Aviation management
Dulguun Byambaa, Академия государственной противопожарной службы МЧС России, in Russia, Fire safety engineering
Batzaya Khuderzaan, Shanghai University in China
Duurenbayar Chinbat, Capital Normal University in China
Saruul Baasankhuu, Shanghai University in China
Solongo Munkhjargal, Korean University of Media Art, South Korea
Mandkhai Bayarsaikhan, USA
Battsetseg Tsogbayar, Shanghai University in China
Dang Christian, USA
Khulan Byamba, USA
Tsengel Tsogtbaatar, USA
Bat-Yuruult Nasantogtokh, South Korea
Gantulga Orosoo-Chunghua University in Taiwan, Road, transportation and tourism
Zoljargal Ganbold- Esmod Fashion Institute in France
Nyamsuren Sumberel – I SHOU University in Taiwan
Khaliunaa Shinebayar – Hanseo University in South Korea
Erdem-Ochir Bayaraa, California International University in USA, Business administration
Tuul, Jeju National University in South Korea, Energy engineer and mechanic engineer
Alumni graduated from the Mongolian Universities
Badamsuren Darkhijav – National University of Mongolia, Land management
Anujin Munkhbaatar – Ach Medical University, dentistry
Bat-Erdene Bayarmaa – Ulaanbaatar International University,
Dulamsuren Bayarmagnai – Mongolian National Defence University, Wireless communication engineer
Nomin Tsetsegdelger – Mongolian State University of Art and Culture, Actress
Maral Batbayar – MIU Institute
Nomin-Erdene Byambadorj – University of Finance and Economics, Accounting
Anand Lkhagvadorj – National University of Mongolia, Programmist
Ankhzaya Myagmardash – University of Finance and Economics, Accounting
Duurenbayar Chinbat – National University of Mongolia, Land management
Myagmartseren Lkhagvadorj – Mongolian University of Science and Technology, Programmist
Solongo Munkhjargal – University of Life and Sciences, Marketing management
Nyambadrakh Enkhbaatar – Mongolian Railway Institute, Operational engineer
Purevmaa Enkh-Amgalan – National University of Mongolia, Tourism
Uyanga Baatar – National University of Mongolia, Bio technology
Khulan Batbileg – MIU Institute,
Battuvshin Batbayar – Dornod University
Bilguun Bishrelt – University of Finance and Economics
Minjin Odkhuyag – National University of Mongolia
Mungunsuvd Galbadral – Mandakh University,
Tugsjargal Gantuya – National University of Mongolia
Khairtuya Munkhbat – Chinggis Khan Institute
Enkh-Orgil Nyambaatar – National University of Mongolia
Anujin Khatanbaatar – National University of Mongolia, Literary studies
Ankhiluun Ankhbold – University of Humanities, Economic school
Binderiya Erdenebat – Technology Institute, Food technology
Byambadorj Batsaikhan – National University of Mongolia, Tourism
Bilguutei Munkhbaatar – Mongolian University of Science and Technology, mechanic engineer
Danzanlkhundev Amarbayasgalan – National University of Mongolia, IT engineer
Delgerbayar Amgalanbaatar – University of Life and Sciences, Landshaft
Munkh-Ochir Oyuntsetseg – University of Finance and Economics, IT programmist
Nomin Batkhishig – University of Finance and Economics, International accounting
Nomin-Erdene Otgonbaatar – Ulaanbaatar International University
Nomuundari Unubat – Mongolian University of Science and Technology, architecture
Purevsuren Amarsanaa – National University of Mongolia, Bioengineering
Temuulen Bayarsaikhan – Universities of Humanities, International relations
Udval Baatar – Ikh Zasag University, Law and Justice
Uyanga Munkhjargal – National University of Mongolia, International relations
Khaliun Tsend-Ayush – National University of Mongolia, Land cadastre
Khangal Nergui – Shikhikhutag Institute, Law and justice
Tsend-Ayush Gantulga – National University of Mongolia, Geophysics
Tsend-Ayush Ulziiburen – Mongolian National University of Medical Sciences, Nursering
Chinbat Tserennorov – University of Humanities, Ecology
Erdenezaya Bat-Erdene – National University of Mongolia, Journalist
Jargalmaa Nyamdavaa – National University of Mongolia, Journalist
Erdem-Ochir Bayaraa – University of Humanities, International relations
Enkhjargal Orgonbaatar – Ach Medical University, Dentistry
Ankhbayar – Tsahim Institute, Business administration
Bayasgalan – University of Life and Sciences, Internet technology
Batkhuleg Batbold – Ikh Zasag University, Law and justice
Ariun-Erdene Shijirbaatar – Ikh Zasag University, Journalism
Bayartulga – Mongolian National University, Art studies
Tuguldur – Mongolian National University, Dentistry
Tsetsegbayar – National University of Mongolia, Psychologist
Biluudei Otgonbayar – Mongolian University of Science and Technology, Processing engineer
Tuguldur – Ach Medical University, Dentistry
Orgil Gantulga – Mongolian University of Science and Technology, Architecture