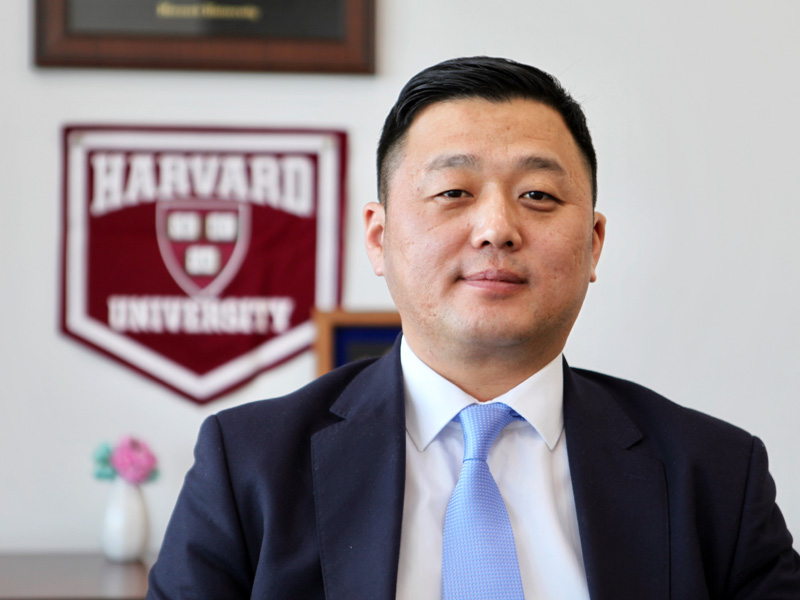 Otgonbat Barkhuu – Founder and Chairman of the board
Mr Otgonbat is an entrepreneur, politician and a best-selling author of several books on studying in the United States and Taiwan. He is a frequent speaker on leadership and education in Mongolia and recently, he has been lecturing on authentic and adaptive leadership topics for a variety of audiences in Mongolia and abroad. After graduating from Dickinson State University in the United States with a BS in Business Administration, he continued to earn his Graduate Diploma in International Travel/Tourism Management at the University of Queensland in Australia as a Rotary International Ambassadorial Scholar. After ten years of setting up his own university and international school and being active in Mongolian politics, Mr Otgonbat graduated from Harvard University's John F. Kennedy School of Government in 2016 with a Master of Public Administration degree (MC/MPA Mason Fellow) and at Harvard, he was selected as several fellows at Harvard Graduate School Leadership Institute and the Center for Public Leadership at the Kennedy School of Government. Mr Otgonbat was also a New Generation Fellow at the East-West Center at the University of Hawaii. In terms of public service experience, he held advisory positions under the cabinet of the Mongolian education and finance ministers of Mongolia and worked as chief operating officer of the Millennium Challenge Account-Mongolia. As founder of the school, he foresees the strategic direction of the school, appearing on media on behalf of the school and develops new programs and projects in alignment with NCLIS's strategic vision, mission and objectives.
---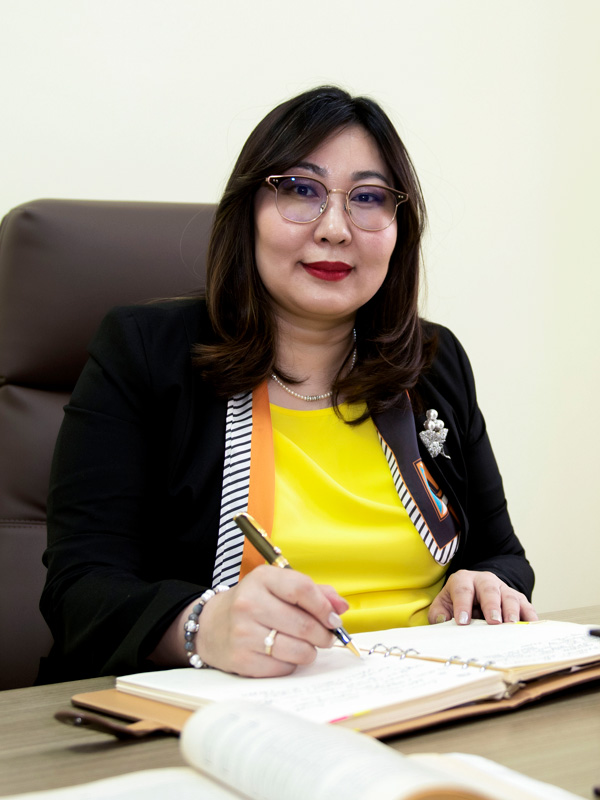 Erdenechimeg Tumurbaatar – Executive Director
Mrs. Erdenechimeg Tumurbaatar graduated from Mongolian State University of Education in 1999 and got a master degree, clinic professor and doctorate candidate in management. In 1999-2015, she worked as a teacher, training manager, director and Chief of the Educational Department in Baganuur district. In 2015-2018, she also worked as a training manager at Goethe school. Since 2018, she has been working as an Executive director at New Century Leadership international school. In 2004, she improved professional skills in Bangalore, India, in 2010 in Japan, and in 2013 in South Korea. In 2012, she won first place in the Teachers' Scientific Report Competition for her presentation on "Ways to Solve the Professional Ethical Issues of Managers". She was awarded a Polar Star, a Leading worker of Education, and a Mongolian "Consultant teacher".
---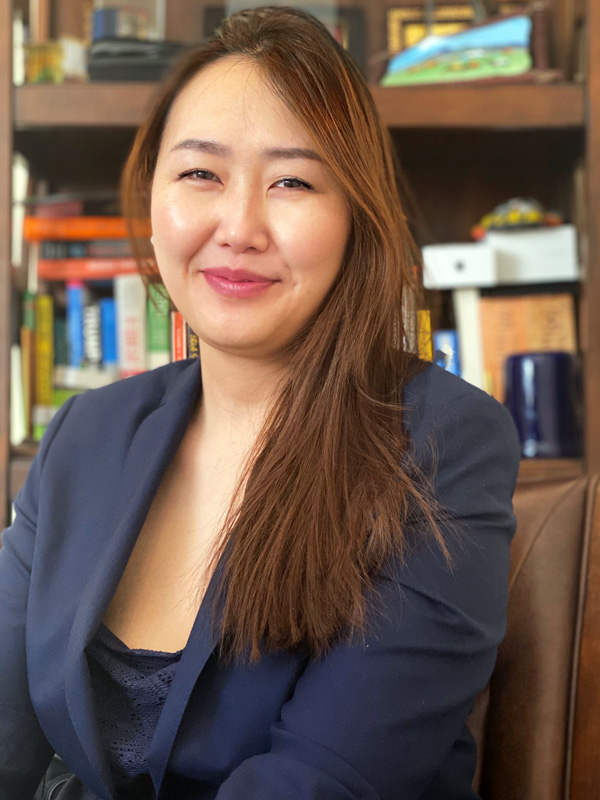 Bilguun Jargalsaikhan – Chief Financial Officer
Mrs. Bilguun Jargalsaikhan is the Director of Finance and Operations Section of the university and she handles all financial and accounting matters in addition to food services and GLU store management. She is a graduate of Mandakh Burtgel University with a bachelor degree in accounting and also has an associate degree in business administration from the Texarkana College, Texarkana, TX, USA. She is the founding board member of Mantag Financial Corporation and has years of experience as general accountant for financial organizations.
---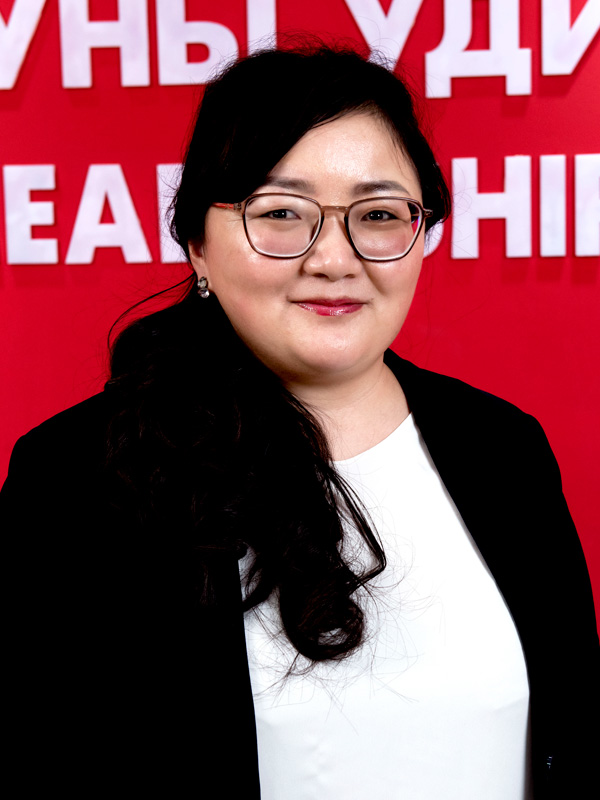 Bayanjargal Baatarsuren – Training manager
Bayanjargal Baatarsuren graduated from National University of Mongolia as a physics teacher in 2003.  She got a master's degree in "Physics Experimental Methodology" in the National University of Mongolia.  She worked as a physics teacher at Uvs province from 2009 to 2011, at Tugsdelgerekh secondary school in Bayanzurkh district with advanced training in mathematics and physics  in 2011-2012. From 2012 to 2018, she worked as a physics teacher at the New Century Leadership International School in Sukhbaatar district, and from the 2020-2021 academic year, she has been working as a training manager and physics teacher at the school.
---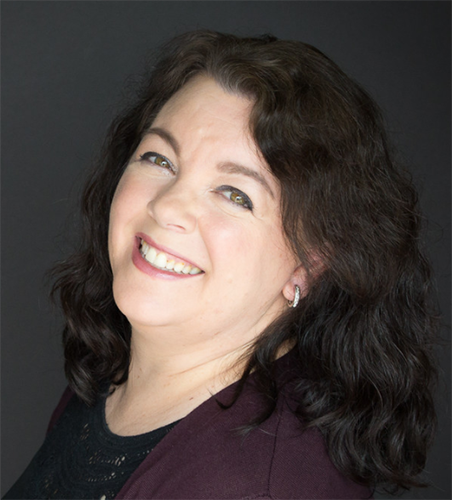 Linda Miner is Director of English Language Studies at Global Leadership University
along with being Vice-Principal and Cambridge English Teacher at New Century Leadership International School. Linda graduated with a BA (Honours) in Economics from Queen's University in Canada. She has a CELTA certificate in English Language Teaching from University of Cambridge. Linda also has a Master of Education in Advanced Teaching. Linda has taught General and Business English Language in Canada, Japan, India, Costa Rica, Morocco, and now Mongolia.