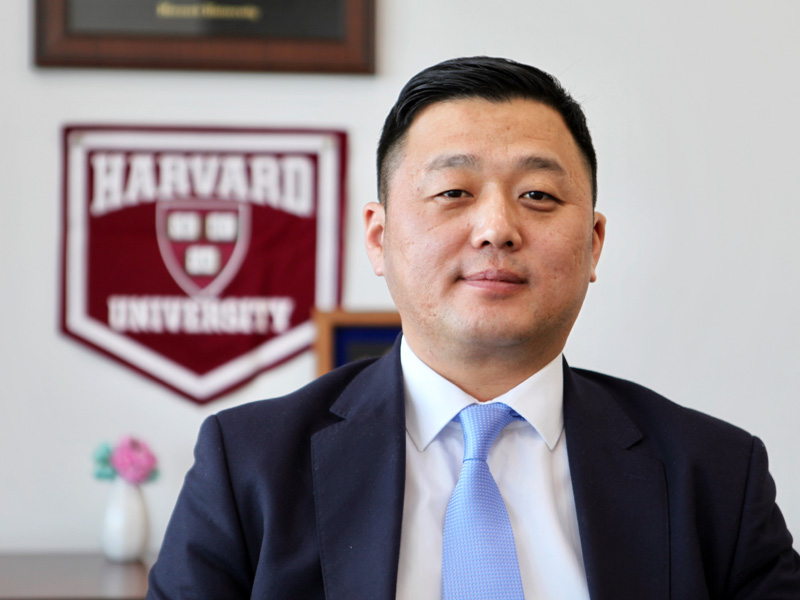 Welcome to New Century Leadership International School! Since our establishment in 2012, we have emerged as a school that makes a positive difference in the lives of hundreds of students who are on their path to become future leaders. Many students accelerated their learning at New Century Leadership International School and entered leading domestic and international universities and many won prestigious scholarships to study at world-class universities in the United States, South Korea and Taiwan and many other countries.
NCLS students have the unique opportunity to learn in an academic environment that stimulates not only emotional, physical and academic development of students, but also through internationally recognized curriculum's such as Cambridge International Education Assessment, students are better prepared for entering world-class universities after graduation. Our intensive English Language Program for iBT TOEFL preparation and SAT exams enable our students to meet the admission requirements of universities around the world. We also offer Korean and Chinese language programs to nurture global mindset for our students. Our graduates have scored higher than their peers at other schools in university entrance exams and the rate of university entrance is all time high with over 90 percent success.
Inviting international faculty members, our school is building a culture of multicultural learning environment, while our study abroad programs are nurturing more globally minded citizens who are capable of succeeding in the world. As a graduate of Harvard University, I championed the development of an authentic leadership student development program to prepare future leaders who are empowered to make a difference for the world. We strive to develop each student as an authentic leader who is aware of their values, ethical boundaries and who can dedicate their education and talent to solving world's toughest challenges such as poverty and climate change.
With rise of artificial intelligence and the fourth industrial revolution and the recent COVID-19 pandemics, Century Leadership International School is adapting to the changes such as adoption of online education and offering programs to develop soft skills such as leadership, EQ, critical thinking and communication so that our students will be better prepared for future jobs. In April 2019, New Century Leadership International School was approved by Cambridge International Assessment to offer primary and lower secondary curriculum's of the Cambridge International Assessment, making our school one of the few Cambridge certified schools in Mongolia.
Whether you are entering our school as a first grader or senior high school student, our educational programs are designed to nurture your learning experience in all aspects and at all levels through a stimulating and nurturing environment where you can achieve your educational and development goals.
Welcome to our school and I am excited that you have made the decision to join our community of lifelong learners and future leaders!
Otgonbat Barkhuu
Founder and Chairman, Board of Trustees (MC/MPA 2016, Harvard University)